Is Intuit invading the bookkeeping space? What can you do about it?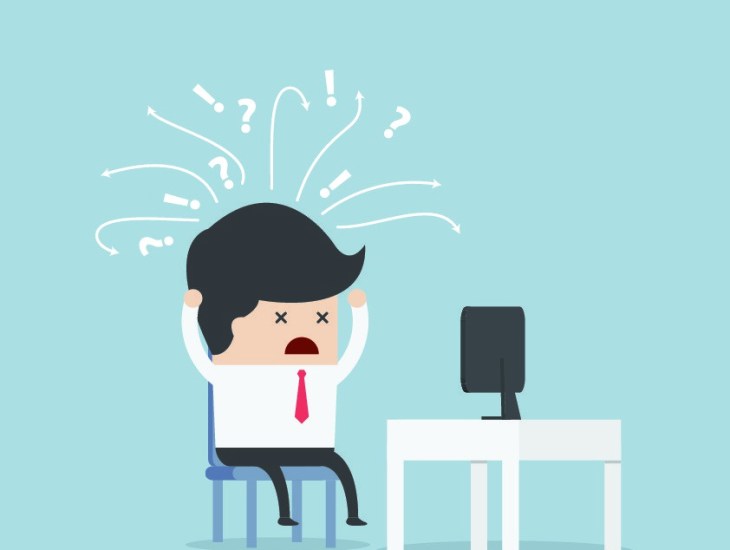 February 19, 2019
As reported by Accounting Today and others, there's a growing sense among many accountants and industry professionals that Intuit is planning to directly enter the bookkeeping space. Accounting Today reported:
Some had noticed that on the pricing page for QuickBooks products, a new offering had appeared called "Live Bookkeeping." But Intuit has denied availability of the new product, saying the appearance of this offering was a test only available to certain website visitors, designed to measure interest in such a service.
More from this same report:
Despite Intuit's assertion that Live Bookkeeping was only a test, they seem to be hiring "seasonal" bookkeepers in Eagle, Idaho (which also happens to be headquarters for TSheets, which Intuit now owns); and a manager for an on-demand bookkeeping service.
What accountants are saying about Intuit's bookkeeping plans
Whether this was an intentional first step towards encroaching on bookkeeping services, or merely a test of a potential new platform, accountants across the country began to speak out on this development.
"This is a threat to CPA's, accountants and bookkeepers like me who use Intuit Products to serve my customers. I am reading about AI putting me out of business but sure don't like Intuit who I pay over $12,000 a year for Lacerte and another $9,000 per year for QBO and Intuit Online Payroll - thanks for being loyal to your ProAdvisors, Intuit." ~Steve S., CPA
"How 'not surprising'! Intuit must be leading the field in finding new and innovative ways to increase their revenues. Might this be at the expense of Intuit's own professional customers?" ~Terry W., CPA
Some others expressed optimism that they could continue to capitalize on the mistakes that non-professionals make when they do their own bookkeeping work:
"The staff behind this service will not be the highest paid and therefore not the highest qualified experts. I expect to see the same mistakes I always do and I expect to see business owners turning to me and similar professionals to fix it." ~G.B., CPA
In our view, a better question to ask is this: is cleaning up bookkeeping mistakes the best way for professional accountants to leverage their expertise in service of their clients? We believe it's a lose-lose: accountants are doing work that isn't proactive or strategically important for their clients' businesses, and clients are expending money and time towards work that they're not qualified to do anyway.
An alternative path: putting accountants back in control
It stands to reason that small business owners would rather spend their time focused on their businesses, and not accounting work. In fact, according to a survey by SCORE, 40 percent of small business owners said dealing with bookkeeping and taxes are the single worst parts of owning a company. Compounding the problem is that the more clients are involved in bookkeeping (without any accounting knowledge), the more mistakes accountants are left cleaning up.
These problems are the easily foreseeable results of using popular DIY accounting software like QuickBooks – solutions that were created primarily for the needs of small businesses, not for professional use. And when accountants are stuck in this sort of reactive position in client accounting, that's a lose-lose for both them and their clients.
Want to end this cycle and regain control over your accounting engagements? Here's how to get started.
Make the most of the cloud
The only way to make accounting highly profitable for you, and make your services more relevant to your clients, is to put you – the accountant – back in the driver's seat. That's what we call an Accountant-Centric approach.
A professional system based on this Accountant-Centric approach provides everything you need for your professional work — write-up, trial balance, preparation of fully customizable financial statements, and analytics, along with a general ledger system that includes banking, accounts receivable, accounts payable, job costing and inventory. It's a fully unified cloud-based system for both professionals and clients. The Accountant-Centric approach is the brainchild of AccountantsWorld, and our cloud-based professional accounting system Accounting Power is based on this Accountant-Centric approach.
With an advanced solution like Accounting Power, accountants can customize their services for each individual client, based on their needs and preferences.
For clients who'd like to offload all their accounting work to you, your firm can now deliver complete accounting services, including bill payments, bookkeeping, monitoring cash flow, and preparing financial statements. The Workflow Manager included in Accounting Power helps your staff perform at peak efficiency, and lets you oversee the entire accounting practice from a single dashboard. And no one has to print a single check – all bills are paid with a mouse click using innovative digital checks. The only thing your clients have to do is either scan or take a snapshot of invoices to be paid using their smartphones.
For clients who prefer some involvement, accountants can set up the system to give their clients access to specific functions they can perform comfortably without making errors. For example, clients who crave some involvement may only want to use Accounting Power to write checks and enter deposits. Accountants can tailor the program to let them perform those functions quickly. Clients who want another level of involvement may want the ability to handle account receivables and account payables. Accountants can personalize the solution to meet the needs of both the hands-off and engaged client.
Whatever level of involvement you and your clients agree upon, your time is now freed up to focus on providing value, such as identifying growth opportunities or flagging discrepancies or threats to the client's business.
Deliver more value to clients beyond bookkeeping and taxes
Accountants can continue to demonstrate their value to their clients by offering a more diverse and strategic set of services. The AICPA and other industry experts agree that the next major growth opportunity for accounting firms – large or small – is in offering Client Accounting Services (CAS). With Accountant-Centric collaborative solutions, accountants can analyze the whole picture of a client's finances to offer real-time strategic advice, and provide significantly deeper value beyond preparing simple financials and doing taxes.
The more high-value services that an accountant can offer their client, the stronger their client relationships will be, which can boost retention and create a strong referral network for the accounting firm amongst existing clients.
DIY accounting systems may have been the norm for the past several years, but cloud-based professional accounting systems like Accounting Power have shifted the balance of power back to accountants and created an opportunity for small businesses to get back to doing what they love most – running their businesses, and not dealing with the headaches of bookkeeping, taxes and payroll. Cloud solutions benefit both accountants and their clients, and empower accountants to offer more strategic value to their clients' businesses.
Schedule a free live demo of Accounting Power and see how your firm can regain control of client accounting.