How to Build a Profitable Client Accounting Services Practice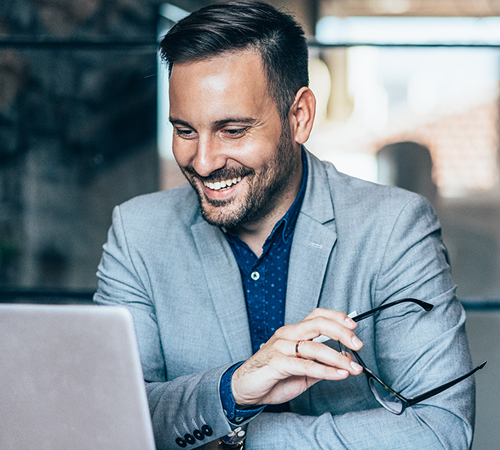 August 29, 2022
Accounting firms that are serious about improving their bottom line can't afford to lose out on the revenue generated by client accounting services (CAS). CAS can help you build your firm by creating additional stable monthly income and improving client retention. 
Here's what you need to get started with CAS. 
First, what is CAS? 
Before you can implement it and start improving your firm's revenue, you have to know what it is.  
Client accounting services (CAS) is when you, the accountant, are able to fulfill all of the accounting needs of your clients. CAS generally includes full-service coverage, which means that you perform: 
After-the-fact financial statement preparation.

 

Transaction processing for AR, AP, payroll, sales, and payroll taxes. 

 

CFO and/or controller services, including reviewing your client's financial performance and providing them with strategies to improve their business.

 
Of course, not every client will want you to perform every financial task for them. Some may already employ staff who can do some of the work. Ultimately, the beauty of CAS is that it allows you to customize your offerings for each of your clients based on their needs while maximizing your firm's profits.  
How to get started with CAS 
Offering CAS shouldn't require a major shift in your firm's structure, strategy, or customer base. You already have what you need to get started today.  
Here are the five main steps you should follow when offering CAS for the first time:  
Identify your clients 
Communicate benefits 
Find a CAS solution 
Update your processes 
Determine accurate pricing 
1. Identify your clients 
Here are four client scenarios that can be an ideal match for CAS.
 
Clients who write manual checks. These clients benefit from CAS's after-the-fact write-up work.
 Clients whose staff produce substandard work. If you already find yourself correcting errors and fixing mistakes of their existing staff, they're ready for CAS. 

 

 Clients who have 100 or more monthly sales invoices and/or vendor bills.

These clients have too much on their plate to do themselves. CAS will help free up their time so they can focus on work, while you focus on their accounting. 

 

 Clients who don't want to do accounting work. These are a great fit for CAS because you provide a solution to a problem they are already experiencing. 

 
If you're not sure whether CAS is a good fit for a particular client, probe deeper. Ask questions that allow you to determine their level of discomfort with doing accounting work themselves. 
2. Communicate benefits 
Once you find the right client, you need to explain to them the why and what of CAS, showing your client why CAS is the right fit for them. Remember to focus on the benefits it can provide them, rather than all of the features it provides. They may not understand what it means when you say that you'll become responsible for processing all AR and AP transactions, but they will understand that by doing that you'll save them time and money, and allow them to focus on what they do best - running their businesses.  
3. Find a CAS solution 
Professional-grade CAS software, like Accounting Power, makes it easy to automate, streamline, and track your CAS duties in one central location. 
The best software should make CAS easy to monitor and manage, providing you with the information you need when you need it.  
4. Update your processes 
Your existing processes have been effective, but is there any room for growth? By taking a serious look at your internal processes, you'll be able to identify where you can streamline and automate some of your processes, allowing you to work with more clients and improve your revenue.  
5. Determine accurate pricing 
The worst way to price CAS is with hourly fees. Hourly fees actually penalize your firm for becoming more efficient. If you've historically been stuck on offering hourly fees, you'll need to transition away from that before you implement CAS. 
The best way to price CAS is with a flat monthly fee. This pricing encourages you to streamline your processes and provide quality services to as many clients as possible, which is where CAS shines and can help improve your total revenue the most. The exact price point varies depending on your firm, clients, and location. 
AccountantsWorld is here to help 
You can offer CAS easily and profitably without major changes to your firm. Find out how to make the process smooth by downloading our ebook How to Build a Highly Profitable Client Accounting Services (CAS) Practice in 90 Days. It's a practical guide that goes in-depth into these five steps to help you get started with CAS on the right foot.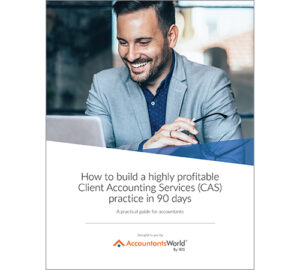 Or you can always learn more about Accounting Power, our award-winning solution designed for CAS.